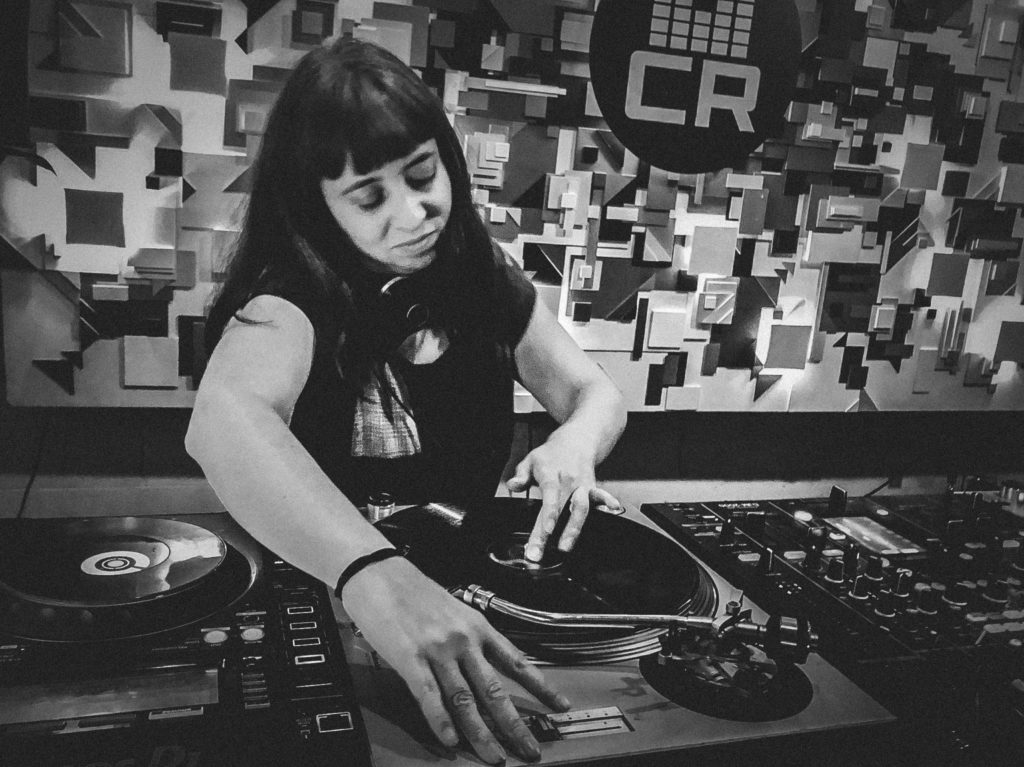 Sara Scruton also known Alias: Ninaflower and BLOCKJ4NE (blockjanes.com) is a Toronto-based D.J/Producer and a graduate of the Harris Institute for the Arts where she studied music business and sound engineering. Sara started djing at the age of 17. Over The past two decades of Djing has led her to a style all her own: pitched down, cut and paste minimal tech & house with a Nu-Jazz influence which has evolved into a passion for Deep House.
 Sara has traveled through out Canada, the American Midwest and Europe spreading her unique style of djing.
Not only has she played with some of the biggest names in techno but she has hosted many events in Toronto and Detroit. Over the years she has played with various artists including; Rob Hood, Misstress Barbara, Dopplereeffekt, Mike Clark, Scan 7, Suburban Knight, T. Raumschimere, Mike Huckaby, pheek and many more.
 Sara's strong passion for electronic music partnered with her education and many years of experience has led her to many projects including; hosting an internet radio show for the past 13 years, currently on dogglounge.com.
Sara is currently working and building her record label blockjanerecords.com and has partnered with modadao.audio web3 record label.
Sara can be found Djing on Sunday's at dogglounge.com from 4-6pm EST